We were right where we should have been, where we always thought we wanted to be. Adam's pharmacy school loans were paid off, we had two beautiful daughters who I was blessed to stay home and nurture full-time, and we were on track to pay off our home and start looking for our dream property. We were comfortable, until we weren't.
After years of planning, working, and praying, Adam made the decision to leave pharmacy and pursue medical school. Working for a corporation as a retail pharmacist was slowly draining him, and his heart was yearning for something else — a different, better way to serve others. He just finished his first semester as a medical school student in the rural primary care track. He hopes to become a family physician in a small, rural town, running a low-income clinic for those who may not have the money or means to seek medical help in a bigger city.
I knew I married a man with a servant's heart. I just didn't see how much God would use him to teach my own heart to serve, and how training my heart would wreck me. My heart is being reshaped to understand how our new life will be used to serve others and not just ourselves. Our life was easy, but not everyone has that. I let go of my dream life, what I hoped it would always be, to sign up for a few years of struggle. I know it's temporary, and if all goes well, we can make things easier for other people one day. Love is built on sacrifice, and I'm walking through it, trusting we come out whole.
It's been the truest joy of my life to stay at home with my daughters. I knew returning to work full-time, even with a wonderfully flexible job that allows me to do school pickup and dropoff and make all the classroom parties, would be tough. But "tough" doesn't come close to describing it. This fall has created a fault line in my heart — shifting, breaking wide open, and settling back down to form something new.
In Their Eyes Were Watching God, Zora Neale Hurston wrote: "There are years that ask questions and years that answer." I read this years ago, not having experienced many of those years that ask questions. I am now. So much has been asked of me:
Will you find a place for your precious three year-old, a place that you trust to love her almost as much as you do?
Will your nervous five-year-old settle into kindergarten smoothly?
Will you keep your heart in check, staving off resentment?
Can you keep up with the household work?
Can you ensure the transition isn't too hard for your children?
Are you tough enough to handle this?
Can you remember to sign the permission slips, pack lunch, pay the daycare, and grab the hats and mittens?
Are you still a good mother if you're not there?
Are you?
I want so desperately to answer, "yes."
We're getting there. We're switching my youngest to a routine that will suit her better, and it turns out my oldest loves school. We make time for extra snuggles on the hard days to help with the transition, and I catch up on laundry on the weekends. I haven't forgotten a permission slip or class party yet.
And I'm trying to be a good mother, trying my best every single day. I'm exhausted. I've started having stress migraines. I miss my girls and my husband, who's naturally a little busier than normal, all the time. But I'm working on myself, too. I'm carving out time to take care of myself physically and spiritually. I'm learning to ask for help when I need it, and even when I don't think I need it.
I'm giving answer to all those doubts and fears that question me. Some days, it's only a whisper, but I eke it out to keep going: 
"Yes, I can do this. Yes, I am a good mother. Yes, I am enough."

This post was written as part of a blog hop with Exhale—an online community of women pursuing creativity alongside motherhood, led by the writing team behind Coffee + Crumbs. Click here to read the next post in this series "2019."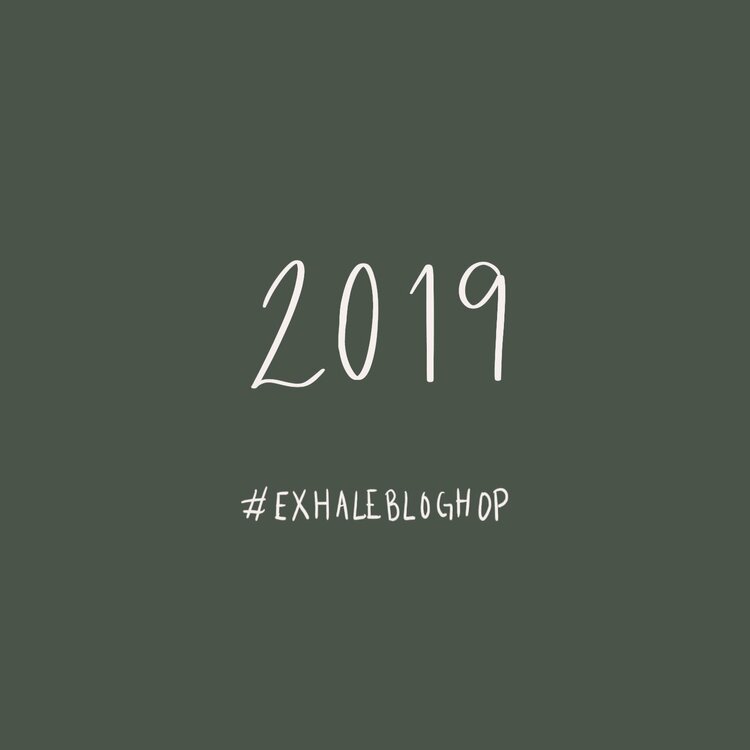 Image Credit: Phoenix Feathers Calligraphy for Coffee and Crumbs, 2019